Eyebrow tattoo: Advantages and disadvantages of permanent makeup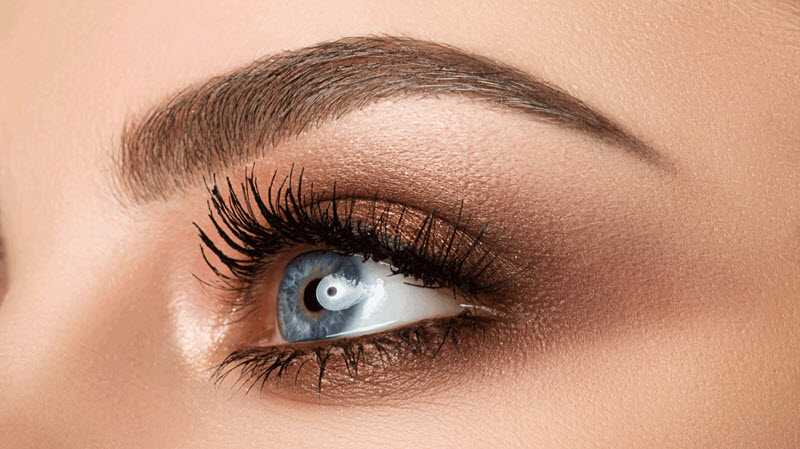 Before you make any decision, you should be clear about the benefits and drawbacks.
Tattoos have long been a representation of the art embodied in the skin, and more and more people decide to beautify their body with this process. However, this has now become a permanent makeup technique, in which the eyebrows have been one of the most benefited areas.
And there are many women who suffer from not being able to have voluminous eyebrows with a defined shape, either because they got out of hand with the epilator, or because from birth they suffer from a shortage of hair.
Faced with this situation, many girls choose to undergo any type of treatment that guarantees an effective solution to this problem, including eyebrow tattoos; If you are one of them, these are some relevant aspects that you should take into account before making the final decision.
The advantages of eyebrow tattoo
They save you time since it frees you from that daily routine of applying eyebrow makeup so that your face has a more harmonious appearance and allows you to use that space to carry out any other task.
You can stop worrying about hair loss in that area, as they will always look perfectly defined and can help restore the natural frame of your eyes.
The eyebrows are a fundamental part of the appearance of the face as they are what gives it shape, therefore, your expression will always be perfect. Having well-lined and bushy eyebrows defines your features.
They don't need much care. It does not matter if you sweat if you make a bad gesture, or if you run your hand over your face, the tattooed eyebrows will not erase, unlike what happens with makeup.
The disadvantages of eyebrow tattoo
In some cases, there may be a bit of pain, as it is a tattoo-like any other. However, they have begun to implement creams that manage to numb the nerves so that it does not become a traumatic experience.
It is possible that unexpected results will be given because in the end the eyebrows may not favor you or you may lose the essence of your face, to which you were used to; For this reason, it is important that you go to a professional aesthetic clinic that can advise you on the most convenient form and treatment.
It is not forever, its duration is between 4 and 10 years, which is why it is necessary to retouch the area after the loss of color pigmentation. Also, once it loses sharpness, it begins to look less natural.
If you get tired of having them, it is not an easy process to eliminate, it can also represent a high economic expense.
It is not recommended for people who suffer from sensitive skin or a dermatological problem, therefore, it is necessary that you consult with a health professional to be completely sure that it will not be something harmful.