Eyebrow Tattoo Pros and Cons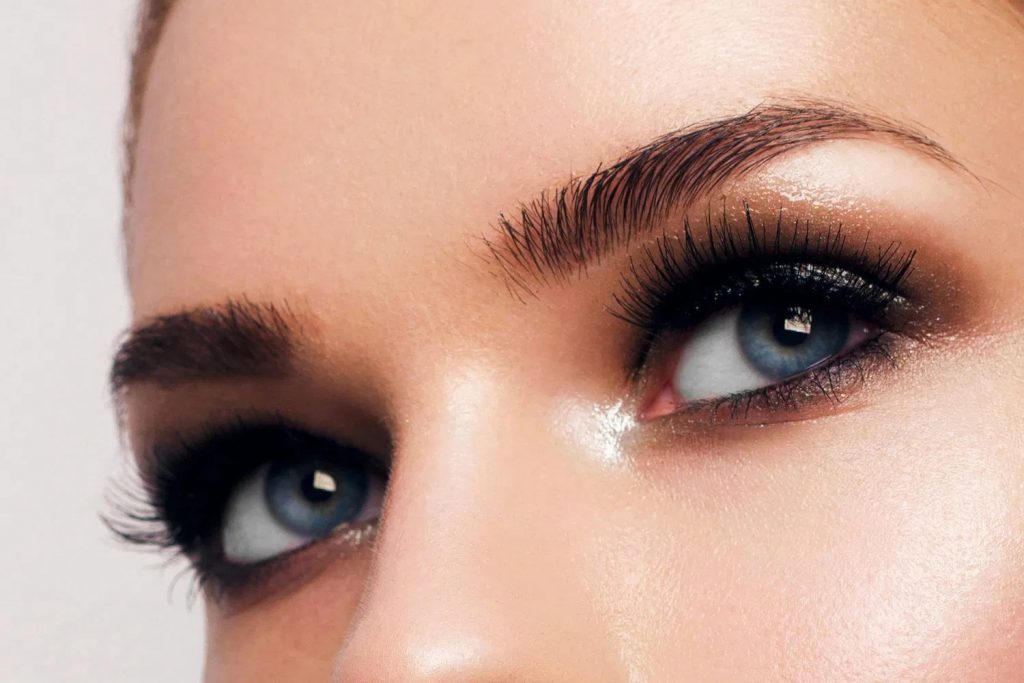 The new trend for some years now is to tattoo the eyebrow or use some of the most innovative techniques to shape one of the most expressive parts of the face. If it is true that it is not a 'low cost' treatment and if you find an establishment that does it for less than 200 euros, you should still look at some more option.
Keep in mind that the tattooed eyebrows are still a tattoo so they will be permanent for life unless they are removed with a laser, so you have to be very aware that taking the step of tattooing your eyebrows is not It can be taken lightly, since in addition to being a painful process despite the fact that some anesthesia can be applied, it is also a waste of money if afterwards they do not remain as we want or simply with the passage of time they want to be eliminated.
It should be noted that fashions pass, because what happened from 2005 , with the design of thin eyebrows, over the years was no longer carried out. At present the trend that sets the rhythm of the shape of the eyebrow is that it is populated, even within a few years it will not be fashionable and therefore if some type of tattoo has been applied to define it, it becomes a problem . Also, the tattoo removal process is painful and not cheap at all. It is an important decision.
In the event that you suffer from sensitivity or some type of skin disease, it is essential to consult a family doctor to assess the case and say if you can go ahead with the eyebrow tattoo treatment, since if it cannot be something dangerous and put health at risk.
ADVANTAGES Eyebrow Tattoo
There is no doubt that one of the greatest advantages is saving time when applying makeup, since they will always present a beautiful and defined shape. Another advantage is that in the case of alopecia , the problem will be eliminated immediately. In addition, the face will look much more defined and with more character and personality in the look, as well as a more powerful expression in general.
They are also easy to care for and maintain so laborious work to create a perfect eyebrow with makeup will be eliminated from your daily routine . As they are permanent, they will not need any touch-ups so it is much more practical and comfortable in that sense.
DISADVANTAGES Eyebrow Tattoo
The biggest drawbacks of making the decision to get an eyebrow tattoo is that it is an expensive treatment that if you want to remove it later is even more expensive. One of the most scary pros when it comes to tattooing the eyebrows is the final result, since being a tattoo, the work will not be seen until both eyebrows are finished, failing that, the tattoo artist can let you see one at a time. finish, but you don't see the complete job . And once they are tattooed there is no going back, it is the same feeling as when a tattoo is made on another part of the body.
On the other hand, another disadvantage is the pain that even though anesthetic cream can be applied, some discomfort may be felt. People who have already had a tattoo will know the exact pain they are exposed to. Also, despite the fact that it is a permanent technique approximately every 5 years, some retouching must be done since the intensity of the color can be lost.
MICROBLADING
In turn, there is a new eyebrow tattoo technique that has revolutionized the aesthetics and beauty market , it is the microblading technique that gives a permanent and much more natural appearance than tattooed eyebrows. For those people who have few hairs in this area or want to give a more spectacular shape, this technique is the solution.
To begin, know that microblading is an eyebrow pigmentation that differs from micropigmentation, the process is completely manual and hair by hair , and the total process takes about 3 hours. First, the desired eyebrow will be defined with a pencil, then another pencil and a special needle are used that deposits pigment in the epidermis thus simulating hair by hair. It is not very painful, in addition, an anesthetic cream is applied to minimise it.
One of the greatest advantages of betting on microblading is the natural appearance that will be obtained at the end of the session. It should be noted that it lasts between a year or two depending on the establishment, although it is always good to have some retouching once a year . The good thing about touch-up is that it is much less expensive than the initial treatment, so it is quite affordable.
As it is a manual and precise treatment, the results are more spectacular because it leaves a totally natural and defined eyebrow, to the taste of each person. It is a very innovative and non-aggressive technique for the skin. It is true that it is not a 'low cost' treatment , but it is worth it for the quality-price offered by the technique. It usually costs between 300 or 450 euros depending on the aesthetic center or establishment.
One of the most renowned has gained in recent years and where they have not hesitated to get their eyebrows done under the microblading technique, they have been famous like Lara Álvarez, at the Elite Look tattoo center where Elena is the one who gives that touch of magic to the eyebrows of a lot of people who have trusted their hands and their equipment. However, it is always better to call in advance when you want to do a treatment of this type since the waiting list can take months, so when the decision is made you have to call as soon as possible.